+
"Bob came to me and said, 'How about we start a new company? My first reaction was no, I like it here. Then a couple of months later he came back and said, 'Now that I'm leaving, how would you like to start a new company?' It put a whole different light on the thing."

— Gordon Moore, in a new PBS documentary "American Experience: Silicon Valley" talking about Robert Noyce who encouraged Moore to leave their first start up Fairchild Semiconductor to co-found Intel Corporation
The PBS documentary looks at how a group of young transistor tweakers turned what was once futile farmland into what today is a thriving technology innovation center of the world. Here's a look at what Intel co-founder Gordon Moore says in the documentary, set to premiere February 5:
Lighting Up the Healthcare Space Race
Halle Tecco co-foundered Rock Health in 2011 and is its CEO is steering funds toward startups that build new tools and services aimed at tackling America's estimated $2 trillion annual healthcare expenses.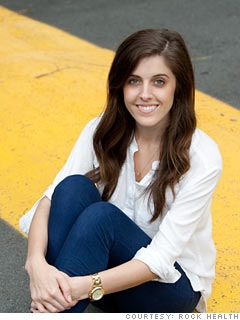 In the company's recent 3Q report shows:
The number of digital health startups funded increased 84% from this time last year
10% of digital health investors this year are new to healthcare
SF Bay Area + Boston represent nearly half of all funding activity

In a recent interview Patience Take Charge of Healthcare with Mobile Tech, Tecco talked about why the healthcare and technology industries need to find middle ground where practical innovations can be brought to life quickly.